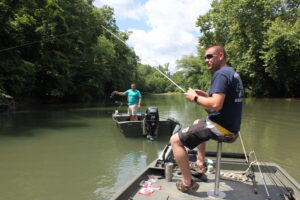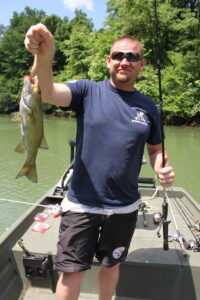 American Press Travel News-July 4th, Eastern, TN.– "Bob and Barb On the Road Again." Part 2 of our adventure in Linden, TN.–when we met Michael Dumont and his wife, Kathy, we knew were in a special place. Not to over dramatize our visit, but we felt more confident that in Linden, we could relax and experience a bit of the historical aspects of this region, east of Memphis and about two hours west of Nashville.
Michael took us for a tour of Perry County area. A fabulous rural area, rife with fabulous water, valley and mountain vistas as well as all manner of wildlife! We visited and drove along the Tennessee River, to the Mousetail Landing state Park, with RV facilities including 5 different levels of fitness trails, and views that are sensational. We toured the Lindens riverside nature of the Buffalo River, and Michael introduced us to a new Bed and Breakfast, he had completely rehabbed close to the TN. River, in a nearby, small hamlet of Clifton, "Tennessee's best preserved river landing town."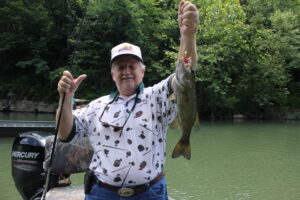 In Clifton, we visited the T.S. Stribling Home & Museum. Thomas Sigismund Stribling was the first Pulitzer prize winning author of 14-novels, plays  and short stories in Tennessee. A great stopover and visit during our stay, and well worth visiting. The museum is listed in the National Register of Historic Places. Go: www.cityofclifton.com or call (931) 676-3370 for tours information. Lots to marvel at.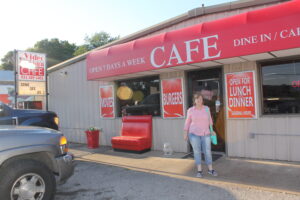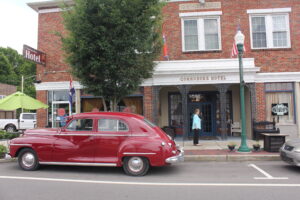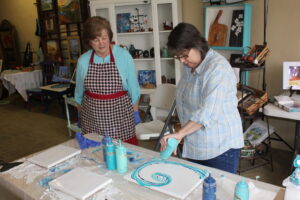 The town of Linden in Perry County, Tennessee 1819-2019 had this nice hotel building, but according to Michael Dumont, "the town had seen better days."  The hotel was basically shuttered and needed everything!  But getting to know him and his wife Kathy, I saw what they saw, and felt that with their drive and entrepreneurship, that they certainly made a huge difference in bringing a large spurt for economic revival  to this town and county. They went to work with enthusiastic support from several towns folk in bringing back a huge measure of curbside appeal to Linden. They pushed getting rid of all the crisscrossing powerlines, that opened up the towns look, and feel that it wasn't a hodge-podge anymore, of neglect. Like many towns, the rural roads were once the main roads, but as in this case for Linden, when I-40, the east-west interstate cutting through the state, was completed, traffic on the once, main route, 100 decreased to mainly local traffic and businesses soon to be gone, on Main Street. So the businesses, and well-kept stately buildings became just old, non maintained, and almost all abandoned. from the car dealership, vehicle repair shops and retail stores, and the bus stations that once serviced travelers from Memphis to Nashville, virtually ended. Sufficient to say when the Dumonts came to Linden in 2007, the little town showed 14 vacant storefronts. Michael says now there are no vacant stores. Perry Chamber of Commerce lists that in 2009, unemployment was 28.9-percent. Today, its between 2-3-percent. and now Linden is not a pass-through, according to Mitchell Rhodes, Chairman of the Perry County Chamber of Commerce, Linden is a destination with a proper hotel again, restaurants and the "Bloomin Arts Festival along with music, music, music! Go: Commodorehotellinden.com  and call (931) 589-3224 for a visit.  Note* next post will detail many more amenities and businesses in and around the town of Linden!!