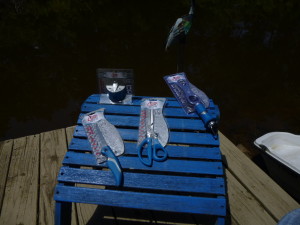 APtravelnews-July 29th, Goose Holler' Farms—Barb and I visited iCast; a huge manufacturers show in Orlando, FL The Orange County Convention Center was the host facility and this year both a fly fishing manufacturers show and iCAST were next to each other in the huge halls of the convention center.
We walked and talked, visited with numerous companies, both startup entrepreneurs and existing long- term players in the fisherman's market place such as Shimano, Garcia, Mustad Hooks, Rapala Lures, Diaichi Hooks and baits, and so many others, but only about 20-percent of what was on display over the three days we were there could be properly visited. There was a display of new fishing equipment and a "Best of Show" new products display. We focused in on several unique items, and the following posts that will display images and offer descriptions of some of the more ingenious or wonderfully well made of these products.
Cuda Brand offered many brand new items and we will describe a few: A range of different length Titanium filet and fish knives. We have been looking for a very strong, yet flexible blade for our fresh water fishing needs. We like crappie and other panfish as well as walleye and trout. The 3X sharper Titanium No. 4 model filet knife was just the ticket! This knife was designed for smaller fish. The precision ground edge is 3-times stronger than steel. The Stainless Steel blade is of German 4116 corrosion resistant metalics. The non-slip Cuda scale pattern grip is first rate for me. There is actually a visible full-tang throughout the knifes length.  WWW.cudabrand.com  Check out the other 10 model knives of all sizes.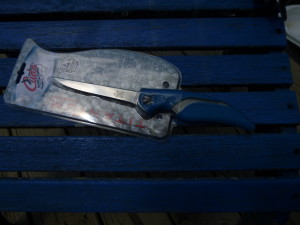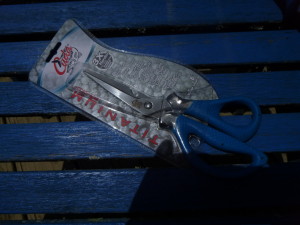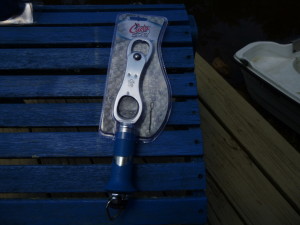 Cuda Grip and Scale. Extremely handy combo tool for the angler who wants to protect the fish, his hands and still know the weight of his fish without ever getting his hands slimy or the fish losing its protective slime.