American Press Travel News-May 5th–Key Largo and Islamorada, Florida Keys-"Bob & Barb On the Road Again" and "Stopping to Smell the Roses & Admiring the Hibiscus Flowers.. So our son David had his 50th Birthday and was spending his day on the Charter Craft, Blue Chip 2 with veteran Captain Skip Bradeen, his mate David and my sons friends John ElKoury, Billy Pope and Dave, all part of Coastal Reality of the Florida Keys, Allan Pope owner of Keys Life Magazine, Eric Dyer another of David's childhood and lifelong friends and Captain Key Largo; my younger son Brian Epstein who runs his backcountry boat out of Key Largo and who knows where the big ones lurk and jerk the lines.
The day was blustery, but on the Blue Chip 2 we caught fish, the heck with the wind and swells. Everyone caught dinner sized yellowtail snapper, and some tuna including bonita and down deep Mutton Snappers. It was a great day and it finished with a special fishing and boating themed and decorated cake, too!
At the end of day yours truly went on Captain Skips Radio Show to talk about the day and my published Keys themed books. We ate yellowtail of the day and at least one beer at the Moose Club. Kona Kai 800-365-STAY—In Key Largo, fish here, eat here and love here!!! By the way: You can buy my signed books at Kona Kai too!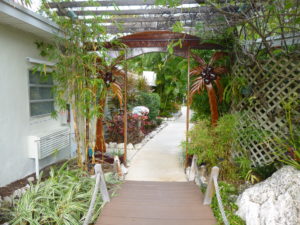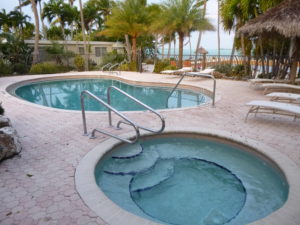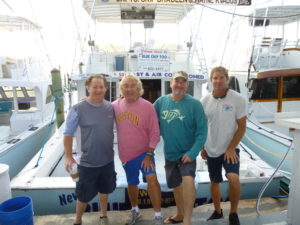 Fly buddy out to say Hi to the birthday boy, Dave.