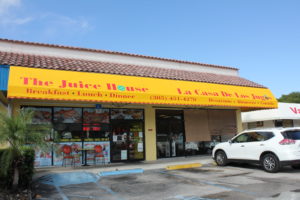 AmericanPressTravelNews-December 8th,-Key Largo, FL Keys–When Barb and I want to chow exotic, we reach for menus of the best dishes in the Caribbean Islands. As we wrote the book on the very best recipes from the chefs of all major islands in the Caribbean, we know great Cuban dishes-period! So when we went into the Juice House in Key Largo to try their foods, we immediately knew we were in a great spot-Spanish everywhere, the coffee aromas, media noche sandwiches in the hot press, long dishes of rice and beans, pulled beef, ox feet, maduro's; that sweet banana that if done right, is moist, flavorful but not too soft-that was
the way it was here at the Juice House! Oh, and by the way, they make their own Flan and Rice pudding as well as other great Cuban style desserts!  They have a walk-up for that strong, sweet or no sugar at all Cuban Coffee, a great draw for everyone who likes a shot of "the real thing, baby."The Juice House is located at 103200 Overseas, Hwy. under the Yellow Awning in Key largo, FL. 33037–Phone them at: 305-451-4270 We really enjoyed our lunch here!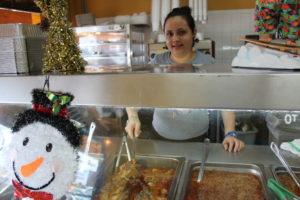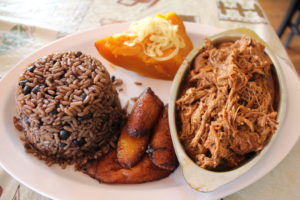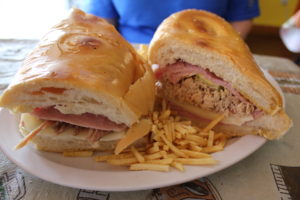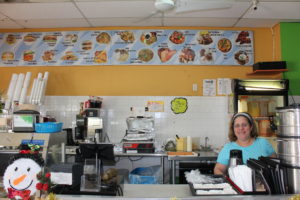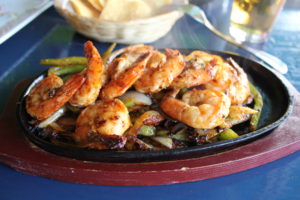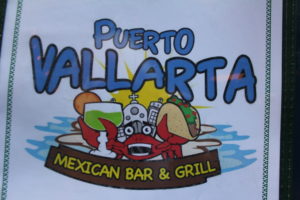 AmericanPressTravelNews – December 6th, Islamorada, Florida Keys–Puerto Vallarta Mexican Bar & Grill.- Barb and I are sitting at the Puerto Vallarta Mexican Bar & Grill. We are enjoying an spacious, clean, brightly decorated food place. A huge, yet comfortably intimate bar-scape where patrons have plenty of elbow room to dine and imbibe a variety of drinks both hard, soft ,and fountain beers.
We ordered off the menu shrimp Fajita, shrimp ceviche, seafood soup with crab, shrimp, calamari, fish and mussels, rices, delicious guacamole, tortillas, beans and pico de gallo also home made at P.V. A winner of a place to dine, drink and socialize! Located at 86701 Overseas Hwy. Islamorada 33036 mm 86.7 305-451-4083 www.pvmexican.com