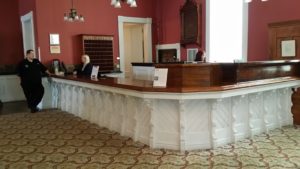 www.americanpresstravelnews.com -June 29th. I had the opportunity to visit the Chautauqua Institution, in Chautauqua, New York prior to the beginning of their summer season.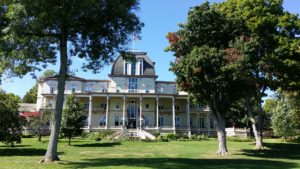 Touring the beautiful Athenaeum Hotel was a real treat. The hotel was established in 1881. The constant renovations has kept up to the standards to the history and beauty of the past, while having the up-to-date comforts to enjoy on a day to day basis for today. I would have loved to have my wedding in such a historic place. The hotel and Institution are open during the summer months. In the spring and fall months, the Athenaeum Hotel acts as a host to well-organized conferences, beautiful weddings, and special events. A Chautauqua Institution gate pass is not needed during these months. For information call : (716) 357-6250.   
The Institution is home to the entertainment programs offering many events such as concerts, a dance program by the Chautauqua Ballet Company, or a show by a special guest artists and so much that are a range of special courses in music, art, dance, drama and others. There are also scholarship programs offered. Presently the Amphitheater is in the process of a complete renovation and is re-opening within the next couple of weeks. It was at the Chautauqua Institution Amphitheater, where Franklin Delano Roosevelt addressed a crowd of over 12,000 with his historic "I hate war" speech. The Institution has also been visited by a number of notable historical figures including Booker T. Washington, Susan B. Anthony,  Amelia Earhart ,Thurgood Marshall and many more notable people in America's past and present. To find out more about what is offered and to make reservations, visit their website: www.chq.org.more.
Located on Lake Chautauqua, we also toured the beautiful homes within the Institution area.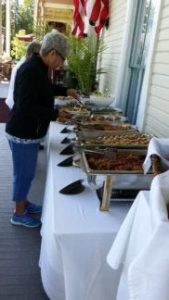 T