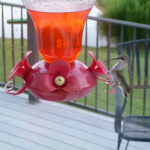 NEWS PIECE FROM WHITESTONE INN; OUR FAVORITE PLACE IN TENNESSEE!!
Call for Last Minute Specials!
Thu, Jun 20, 2019 1:14 pm
Whitestone Inn (info@whitestoneinn.com)
Whitestone Summer Special
Summer is a great time to visit Whitestone! Our property has something for everyone, whether you prefer spending time in the pool, kayaking or canoeing, hiking our 8 miles of trails or just relaxing in a hammock we have it all. Do as much as you like or as little as you please, it's your choice. Starting June 24th book any room Sunday through Thursday for $165 per night and any room Friday and Saturday for $195 per night. Both prices includes a fabulous breakfast for 2. Call (865) 376-0113 to take advantage of this special offer.
*Summer Special can not be combined with any other package or special pricing and must be a new reservation only.
The Voices of Lee will kick off our Summer Concert Series
We are just 3 weeks away from the first of 8 concerts for our inaguaral Summer Concert Series. The Voices of Lee have been entertaining guests here at Whitestone for over 12 years and we couldn't think of anyone else that we would rather have to open this special series. Tickets are still available for the concert as well as dinner for July 5th. Call (865) 376-0113 to get yours now. We hope you will join us for this special night!
Don't Miss The Martin's
Join us on September 6th for an intimate evening with one of gospel musics finest families. The Martin's are super talented and sure to warm your heart with an evening of wonderful music. Call (865) 376-0113 to order your tickets.
We strive to provide a place that is defined by serving our guests with a unique sanctuary to rest & relax. Your participation is what fuels our ability to continue on in a world dominated by corporate chain hotels.
We are a family-run business, and emails are a crucial way for us to contact our friends and fans. We regularly provide specials, free content, and updates on the Inn. From everyone at Whitestone, thanks for your support!
Whitestone Country Inn, 1200 Paint Rock Rd, Kingston, Tennessee 37763, United States