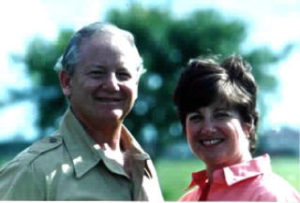 American Press travel News–5/19 -"On the Road Again"—We travel far and wide to experience and bring you to places that are just off the beaten path and this week we have a special treat that's just down the road from the Glade.
The Whitestone Inn  (just down I-40 towards Knoxville) sits on some 360 acres of prime country land in Tennessee on the shores of Watts Bar Lake (stripers-big guys and dolls, walleye, bass, huge cat's and a dozen other fighters). Surrounded by a wildlife and waterfowl refuge, the Inn is close to all East Tennessee activities and attractions such as DollyWood , the Great Smoky Mountains and Gatlinburg to mention a few. Yet this Inn is still far enough away for you to find sanctuary and relaxation in the tranquility of God's creation-nature in all her abundance. This Inn has been voted one of the "Ten Most Romantic Inns in America" by America's Historic Inns Group. More than a few weddings have been held here at their chapel and gazebo overlook. Huge Belgian horses offer up wagon and hay rides and just looking over the paddocks and landscape can be a major breath of fresh air and excitement for every member of the family.
The Innkeepers are the Chambers family; all 8 of them, and they offer what has become to be known as the "Brigadoon Experience" where one guest (Bobby Scobey) says it all "Whitestone is the only place I've ever been homesick for other than home and Barbara and I after spending just one night, reluctantly left after a breakfast we'll never forget with that same feeling. To say that the Inn has comfortable rooms and terrific décor would be an understatement. We slept in one of their rooms with a view that wouldn't quit, eagles flying by our windows as we relaxed in our bathroom Jaccuzi bath, giant king size poster bed-we just didn't want to leave!
Watt's Bar Lake is a fisherman's paradise, striped bass are a big draw here and just about every freshwater warm water fish can be taken in these prolific waters. The walking trails through and around the Whitestone property are absolutely terrific. The views just go on and on and on-a landscape of special treasures all around you.
The food at the Inn is also quite excellent. So wonderful that guests kept requesting the recipes so the owners published a book titled "Favorite Recipes of Whitestone Inn."
We loved the poached eggs on potato cakes and blueberry stuffed French toast. We are now spoiled so we can't even think of just a bagel and cheese anymore-just kidding!
The hardcover recipe book full of their charming Tennessee recipes and pictures of the Inn, with dinner meals and breakfast meals is available by contacting the Inn at www.whitestoneinn.com or calling 1-888-247-2464. You can of course make reservations to stay or just visit for dinner by contacting these numbers and e-mail address.
An interesting note for you RV'r's wanting to drive into the Inn you cannot. The entrance is through an authentic barn-right through the middle of it. So you would have to park your unit at another drive area entrance and walk over. Naturally you can drive your tow car through the barn and that's how we visited.
Get in touch and make a visit to the Whitestone Inn, you cannot be disappointed!