EXPLORING WITH EPSTEIN: Morristown — Davy Crockett grew up here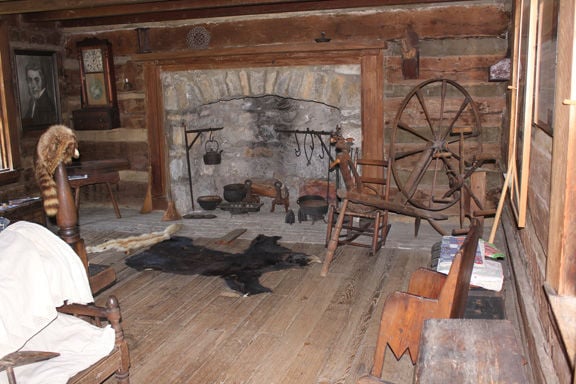 As my wife, Barb, and I continue searching and exploring interesting places to visit for Chronicle readers, we felt that Morristown City, in Hamblen County, TN, would be a good one to visit within easy striking distance from the Plateau.
After calling Anne G. Ross, director of tourism & program director of Retire Hamblen County, she made it very easy for us to visit Morristown and see why it would be a fine day-trip for Crossville and surrounding residents. Upon arrival, and after working through Knoxville traffic, we arrived in less than two hours to Morristown. First we checked in at the Hampton Inn-Morristown (West End) into a delightfully comfortable suite (terrific staff, by the way, and quite excellent hot breakfasts, too). 
A bit about this city that's quite close to Knoxville:
With a population of about 30,000, Morristown's Main Street area, with an approximate area of a square mile, grew up around a waterway known as Turkey Creek and the intersection of two railroad lines. In 1962, the creek flooded, nearly wiping out the downtown commercial district. The city developed a plan to modernize Main Street by creating an "overhead sidewalk" that would turn the second floor of the existing buildings into a new "street," while serving as a canopy for the sidewalks below.  
After checking in, we then walked and gawked at various antique and other shops, both at ground level and up the ramps to their elevated second story walkways. Yes, we made some great collectible but usable finds for our home in Crossville, and during our stay we tasted delightful meals at places such as Jersey Girls with corned beef special sandwiches, The Little Dutch with their delicious salmon entrees, Hillbilly's breakfast spot for Spanish omelets and the Timeless Elegance Tea Room with their famous chicken & dumplings, run by a dynamic duo Kelly and Howard Long (more details on dining experiences and all the other great attractions and places we visited will be in the second edition of our visit, next week). 
For its size, Morristown has so many restaurants that for about one year you can dine at a different one every day if you so desire. After a downtown walking tour with Barbara Garrow, director of Crossroads Downtown Partnerships, we really got a good look of what a fine, progressive planned downtown can be in almost any small town America. 
Taking a look back in history, we visited a most famous early outdoor pioneer's home: Davy Crockett. Crockett grew up in and around Morristown; he was born in nearby Greene County.  When visiting pioneer homes you notice how small everything from the height of the doorways to the size of the beds and chairs being so much smaller than today's cottages and homes. Old time folks were smaller in stature in the "good old days."
For you sports lovers:
In 1985 and 1987, Morristown had teams qualify for the Little League World Series; the 1985 team finished third. The Morristown teams are two of nine Tennessee teams that have advanced to the series in Pennsylvania. In 2006, Morristown placed fourth in the Little League Softball World Series. In 2007, Morristown won the Little League Softball World Series. 
Next week we'll present everything we just cannot fit in today including the 700 miles of shoreline of Lake Cherokee and the arts and drama programs! Visit www.tourism@morristownchamber.com for additional information.