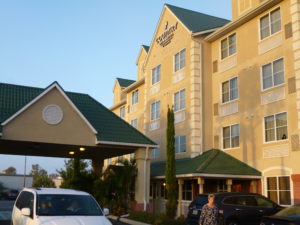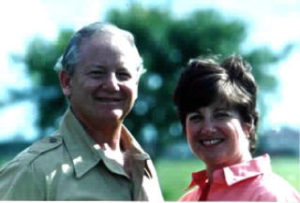 AmericanPressTravelNews.com–Nov. 5th,-Port Charlotte, FL. Host hotel: Country Inn & Suites By Carlton.- Bob and Barb, on assignment. The project: learning about, photographing and writing a national article about a brand new, first ever, large, yet homey-friendly Solar Town. A town sprouted after 7-years of planning, and just two years of witnessing the "first shovel of earth" turned for the project turning fallow acres into a new town powered by the ubiquitous sunshine in S. Florida. (Note* stay tuned for a full article on Babcock Ranch Solar Town in upcoming article this coming week)
The Hotel: Country Inn & Suites by Carlton was perfect! Great people, perfect room and bath, wonderful breakfasts, excellent WiFi, quiet enough to sleep, a pool and hot tub, workout room and easy SAFE parking!  We enjoyed new movie on HBO, and there were several good restaurants within a minute of the Inn. This Country Inn & Suites is located in Port Charlotte, Fl 24244 Corporate Court Port Charlotte, FL. 33954  just off I-75. Phone: 941-235-1035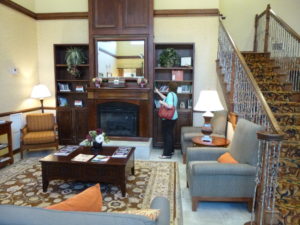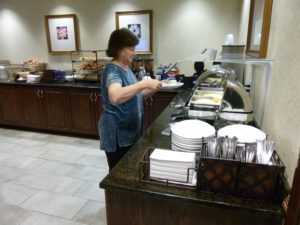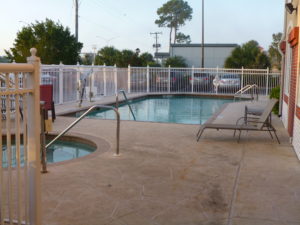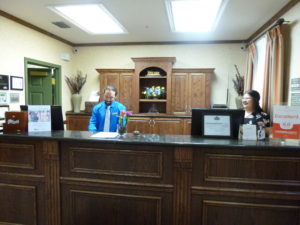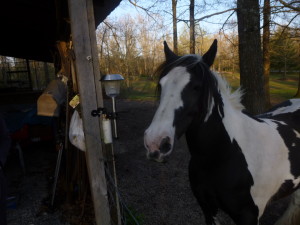 APtravelnews-April 21st –Goose Holler' Farm, TN.-When I saw the light, a solar light that was not only bright and appearing to be very well made, I went for it for my barn fence. Davis Instruments Corporation has come up with some very fine light products, and this Rail Light, that sports three different multi-position clamps, offers all kinds of mounting possibilities.  I tried the top of a metal fence post next to a dark spot next to the barn, as seen in the image and it worked perfect. Miss Kitty, our farm horse immediately came over to examine this new item in her realm and seemed to like it just fine!
This Rail Light has 4-LED's, just push the three position high, low or off switch button under the hood of the light and you have a very bright burn, or lower burn on the solar light. The unit has a quick-release mount and the light post is adjustable too! Up to 8-hours is how long this light stays on, and the solar panel set charges the unit even if it's in the off position.
It has marine grade stainless steel armature, (this is no cheap, big box Junker- light) a sturdy Nylon Post Clamp, an internal Fresnel Lens and the solar panel is sealed epoxy coated with a Rechargeable replaceable battery under a weatherproof hood. You can install this in so many ways with the included mount systems that you just can't miss being happy with it! Really like this unit, highest quality I've found and I've looked everywhere! Go www.davisnet.com  510-732-9229 and check this light out, as well as their other very useful and neat products!!!