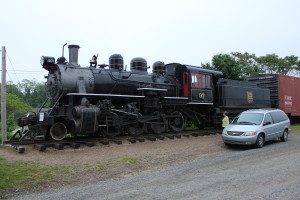 APtravelnews-December 12th, -Port St Lucie, FL-–-(Note*Originally posted August 5th) However, this is as timely now as then, so I'm reprinting for the holiday traveler! As travel writers, we often have to fly and then rent a vehicle for our travel visitations. The following are some tips that can offer you some peace of mind and safety before you even head out on the road from the rental lot: On a trip to Tampa, we left an underground parking space and entered the exit road in heavy traffic. That would have been fine, but it was raining so heavily that we couldn't see a thing. Why? we couldn't find the wiper controls. Each make vehicle has there own set of knobs and controls. So yes, after a very close call I frantically pressed or pulled the correct knob and voila', I saw the light and the merging vehicles without having an accident that time.
Today, radio and AC knobs are fairly close together. Before you fumble around taking your eyes off the road, take some time before pulling out of your parking spot at the lot and familiarize yourself with turn signal, lever, light controls, parking brake release, everything you already take for granted knowing on your own personal vehicle you have had long experience with. Don't assume any unfamiliar vehicle to you has controls in the same places, or are configured the way your private vehicle is. Some vehicles take strong curves and merge powerfully onto roads and super-highways, many lower powered vehicles don't. So again, don't assume anything-the brakes stop you in the same distances, the seat belts fit the locks the same, even starting the vehicle-many models today don't have the old fashioned key starts. Whatever you do, know the vehicle you are about to take out with other multi-ton, potential dangerous missiles flying down the road with and against you on a single lane road too!
We also check availability well in advance and reserve a model that meets the requirements of our road adventure too! Don't rent a compact to shop antique furniture, but if your just planning a fast visit without a heavy driving schedule, you can take advantage of a compact and save on fuel and rental costs as well.  One thing we always do: we insist on a rental agent go over any damage and note it on our rental contract. We never waste money on their insurance, we are already paying through the nose for it in our own policies. Check fuel gauge, sometimes there is less than a full tank and you have to return vehicle with a full tank or be charged a huge fuel penalty if you don't. Do check signal lights and be sure they are working. Also check stop lights. Anything on the vehicle for safety should be checked before you leave the lot. Bottom line: use your good senses and bring common sense into the mix when taking someone else's vehicle for a fee!
Note: We are powered by_____________And just added Nasdaq Global News and International PR News____Logos are not on this original August Post!!_______________________________