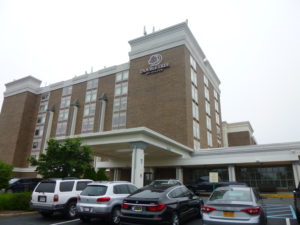 WWW.AMERICANPRESSTRAVELNEWS.COM – August 2016, Wilmington, Delaware–Bob and Barb "On the Road Again."  There is so many wonderful things to do in Wilmington Delaware.  After checking in to the Double Tree by Hilton, and only having two days, it was hard to pick the best most enjoyable things to do in such a short time. The first thing that we did was take a tour of the hotel. After looking at the beautiful swimming pool, we decided that no matter how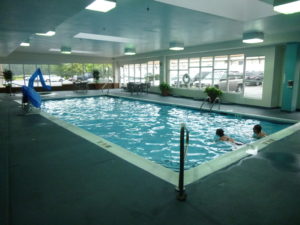 busy we will be in the next couple of days, we must try out the pool. Of course they had an exercise room with upscale machines. Our room was clean and comfortable. In the mornings we enjoyed the breakfast buffet that had little omelets and very good coffee, the coffee makes a place.
The location was very easy to get to with ample parking. We immediately  scheduled a time to shop next door at the mall to take advantage of the shopping without paying any sales tax. Please take a look at our next post that tells of the museums, the lucious and spectacular of Longwood Gardens ,Andrew Wyeth, The Brandywine River Museum and bunch more amazing places we were able to take in, in DE.
For more information go: delart.org,  brandywine.org, and visitwilmingtonde.com