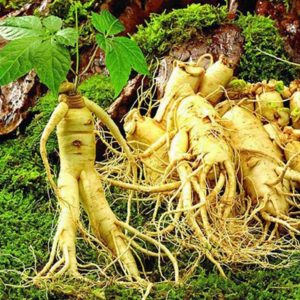 Ginseng; a Health Panacea for Millions, Or Is It?
Ginseng, the "root" of all evil to several health conditions, and the real and perceived boon to assisting in various medical issues.
Many locations near woods and waters Ginseng can be found and has at least a few die-hard seekers of this profitably sold root, traipsing around in those wild places.
Today, there is so much interest in Ginseng that there are television reality shows that follow ginseng hunter's lifestyle in their pursuit of earning big dollars sales rewards.
Ginseng today is sold in every pharmacy and drug stores in capsule, pill, tea, and oil extracts, forms. Being one of the most well-known herbs in the natural medicine world, ginseng has been in use for a long time in traditional Chinese medicine and other parts of Asia. It has also been used extensively by peoples of North America as a stimulant and treatment for various conditions.
While there are 11 different ginseng species, the term ginseng is applied to both American and Asian/ Korean ginseng. Among these the true ginseng plant comes from the Panax genus.
The active compounds in ginseng which give this plant its therapeutic properties are known as "ginsenosides." Various ginseng species have different types and properties. As such, each type offers different health benefits with the following being some of the most prominent ones:
Ginseng offers good stress Regulation. Both American and Asian varieties of ginseng have exhibited the capacity to cope with both mental and physical stressors. Individuals who take ginseng for stress management report an increased sense of wellbeing.
This anti-stress mechanism works by controlling the adrenal glands and regulating the stress response and hormonal changes due to stress. When subject to stress, the stress hormone, cortisol, is secreted to counteract stress, and maintain homeostasis ( a good level of "calm.)" But, too much cortisol secretion can be problematic and ginseng can improve this situation by regulating its functions.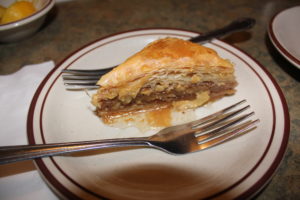 There is a long tradition of ginseng-hunting in the United States. It can even be traced from Daniel Boone, the folk hero frontiersman and locally and far more recently to John Frank Warner who was mentored during walks in the woods of the Plateau by his grandpa Warner. "Johnny" became a sort of guru in the ways of the "sain" as it was called in days of yore. He watched his Papa dry it and make medicine out of it. Today and for the past decades John Warner Herb Co. has been a go-to place for Natural Herb Products right on Highway 127 South.
Ginseng, as a medicinal herb, has become a hot energy-drink ingredient, and a trendy remedy for all sorts of maladies. Modern days; Miller, carrying his $2 ginseng-hunting permit, typically finds the leafy plant in Maryland's Savage River State Forest on steep, shady slopes and digs up the gnarly roots with a long screwdriver.
Hunting ginseng never made anyone filthy rich, but with the plant picked to near extinction in China, where it is long revered, and with Asians prizing American ginseng's calming properties, a pound (half a kilogram) of high-quality root can net hunters more than $1,000. However, in 2017, the value of an American pound of Ginseng was from $75 to 135 dollars per pound, based on condition of the roots.
Note* at least 15 states have banned the taking of wild ginseng due to it becoming a scarce commodity and so many people digging up private, state and federal wilderness properties. And poaching as seen on recent TV shows is a problem too!
But ginseng can be grown, and the ban affecting state land could be good news for ginseng growers.
There are a few varieties of ginseng: the wild stuff, which hunters dig up in the middle of nowhere; there's cultivated, which is grown in raised beds, often in artificial shade. – Wisconsin, although known for cheese, is the largest cultivated ginseng producer in the country – and there's wild-simulated ginseng, which is planted in woods and left to the mercy of nature.
American ginseng was especially widespread along the Eastern Coast of the US, but, due to its popularity (and selling price on the black market), it has been over-harvested (especially in the 1970s). It is illegal to take ginseng from any national park, and national parks are dealing with poachers by giving stiff fines and even jail time to those who get caught.
Ginseng was one of the first marketable herbs in the US, starting back in 1860 when Wisconsin shipped 120 tons of wild ginseng root to China!
Today's millennials are mostly home-bodies and they aren't as interested in hunting. They'd rather sit behind their computer and play with their computer games, and go to health food stores or order everything on-line without getting their hands into the "good earth."
NOTE* Please read my hundreds of articles new and old at: www.AmericanPressTravelNews.com