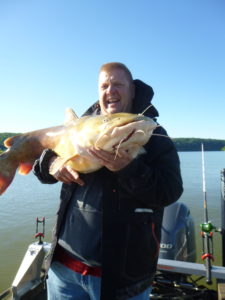 American Press Travel News–July 2018, When Paul and Jean Cowell founded the Whitestone Inn in Paint Rock, TN, as a Bed and Breakfast in 1997, they introduced a delightful and desirous destination place to the rural natural area, not far from Kingston, Knoxville and more than 1000-restaurants and other services. (Just watched Lee and Denise Boggs on Knoxville, TV. They really explained just what their great plans are)
Over the past 10-years, Barb and I visited the Inn and always came away wishing we could stay longer than our reservations called for. This true refresher of the soul, offered us, and their discerning visitors, a peace rarely found at any other accommodation we've experienced in our many visits to other resorts and B&B's across the USA. 
We've found that unlike any other resort, and large quality accommodation destination vacation spot, the B & B is a true reflection of the owners- a more intimate, personal experience made excellent, or just so-so, based on the personalities and attitudes of the owners, and their staff as well.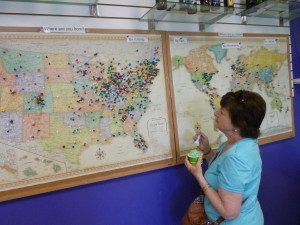 Recently Lee & Denise Boggs of Living Waters Ministry in Hiddenite, NC, along with Dean & Debbie Winegardner of Knoxville, have purchased Whitestone Inn and property. The Boggs are operating the Inn and plan to carry on the legacy established by the Cowells. We really enjoyed the laid-back, yet very professional new manager/owner Lee Boggs. He was extremely motivated to make every guest feel right at home at the Whitestone. The new owner's goals are for Whitestone to continue being a "sanctuary for the soul"— a safe haven where folks can come for a time of rest and refreshment-a "recreation" that puts the real meaning in recreating oneself. They certainly are continuing to provide a great B&B (and much more) experience based on our several visits over the years.
Located on the Watts Bar Lake, surrounded by a protected bird and wildlife sanctuary, Whitestone provides breathtaking views and sunrises and an abundance of wildlife. Deer are seen regularly, as well as wild turkey, and they have a large blueberry patch that guests can pick from to their heart's content.
With well trained, friendly, motivated staff and 23 beautifully decorated, comfortable suites, great food prepared with love by their professional chefs, comfort is assured. 
There are a multitude of recreational opportunities: hiking, swimming, canoeing, kayaking, fishing, frisbee golf, shuffle board, horseshoes, tennis courts, pool, ping pong and a fitness room are always available. Even spa services are offered by a licensed, experienced massage therapist. Romantic carriage rides are a favorite with the guests (we loved it). 
This is a great place for individuals, couples, families, church groups, or corporate retreats, meetings, and events. They can accommodate events of up to 200 people in the spacious and elegant Lion & Lamb Banquet Hall. This place in time and space is a Premier Wedding Venue; Whitestone offers a variety of wedding options and packages ranging from large weddings to even elopements for two. Whitestone also has a variety of venues – the beautiful wedding chapel, a choice of two gazebos, lakeside, by the barn, in the field on a hilltop overlooking a pristine pond, or even in the woods. 
While Whitestone desires to provide a premier getaway B&B, there is a far greater purpose for which Whitestone exists. Since its inception, Whitestone has provided a getaway for missionaries and their families who were on furlough from their assignments abroad. Through the generous donations of Whitestone supporters, they have been able to do this at a greatly reduced price or for no charge at all if necessary.  As they move forward, Lee & Denise plan to continue the missionary care as well as increase the care for Pastors and their families.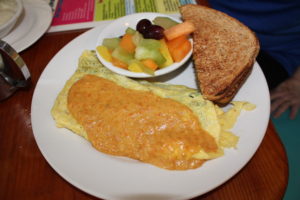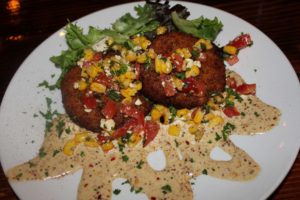 Get in touch for an very unique experience in Eastern Tennessee: call 865-376-0113 or Google Whitestone Inn, Kingston, TN.